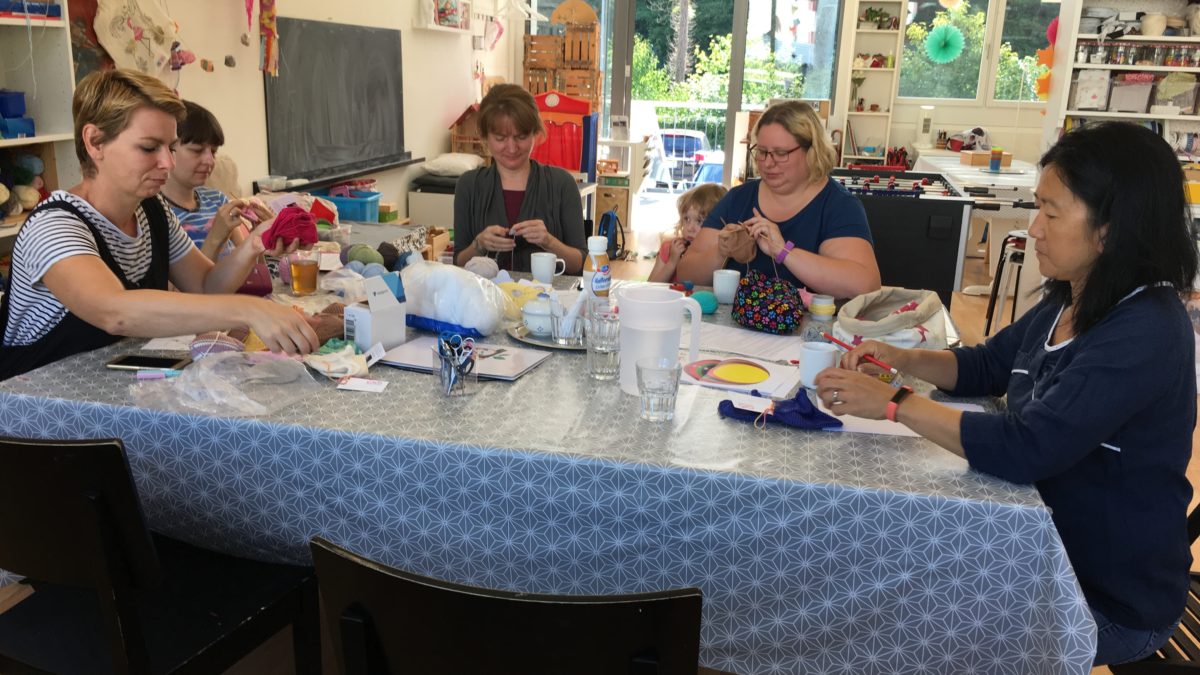 Crafty Hands in Adliswil öffnet seine Türen für ein wöchentliches Strick Cafe und Knitted Knockers ist dabei. Wenn ihr also in Gesellschaft stricken wollt oder eure fertigen Knockers abgeben wollt und Lust habt auf einen kleinen Schwatz, dann seid ihr herzlich willkommen. In der Regel ist immer eine erfahrene Strickerin dabei, die mit Rat und Tat zur Seite steht. Auch Anfänger sind gern gesehen.
Mehr Information gibt es auf unserer Facebook-Seite.
Crafty Hands will be open for weekly Yarn cafe and Knitted Knockers is going to join. So if you want to knit with us or you just to bring knockers and join us for a chat feel free to come.
Usually we have at least one experienced knitter around so if you want to participate but you think your knitting skills are not up to the task, don't worry, we can help. All level knitters are welcome.
For more information please join us on Facebook