Bevor Knitted Knockers in die Weihnachtspause geht gibt es hier noch einmal ein Update. Am 13. November 2018 waren wir von Knitted Knockers Zürich beim Pink Circle Event im Hiltl in Zürich.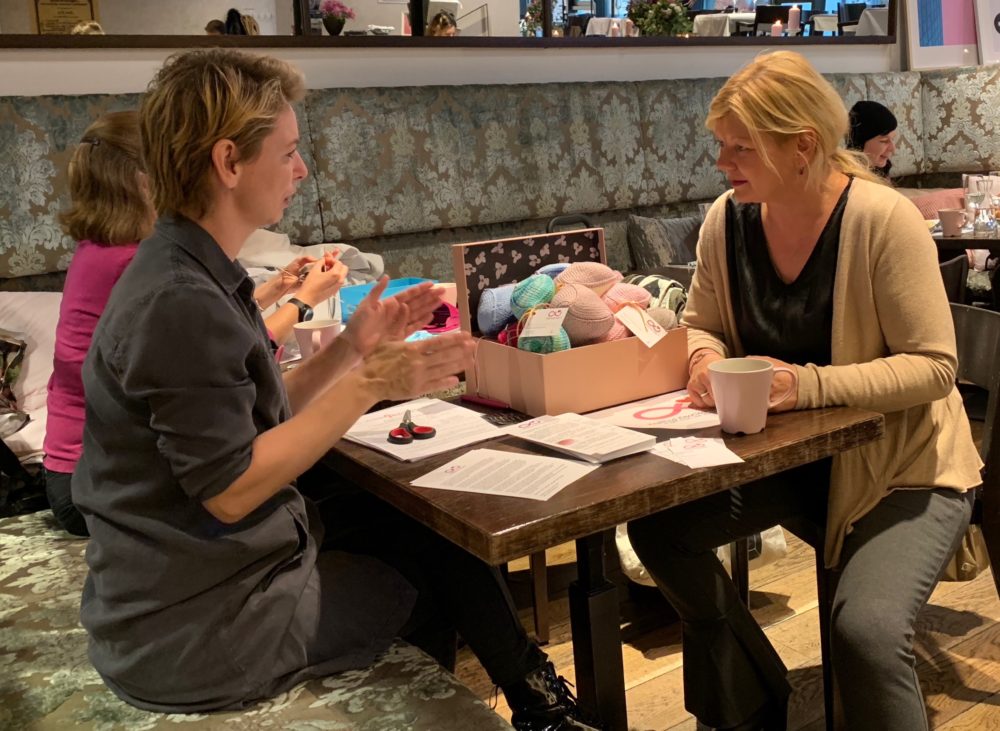 Bei dieser Gelegenheit konnten wir unsere Strickprothesen nicht nur betroffenen Frauen, sondern auch Breast Care Nurses, Ärzten und Pflegepersonal vorstellen. Wir haben interessante und fruchtbare Gespräche geführt, Flyer zur Verfügung gestellt und natürlich Knockers verteilt.
Nochmals bedanken wollen wir uns auch bei der Abteilung Patient Care der Firma Roche, deren Mitarbeiterinnen uns 72 (!) fertig gestrickte Knockers überreicht haben und den beiden Damen, die uns nicht minder fleißig mit mehreren Paaren wunderbarer Knockers erfreuten. Für uns ist das eine riesengroße Hilfe. Vielen Dank an alle, die dieses Projekt auf die Beine gestellt haben und uns so diese Gelegenheit gegeben haben, unsere Strickprothesen einem breiteren Publikum vorzustellen.
——————————————————————————————————————–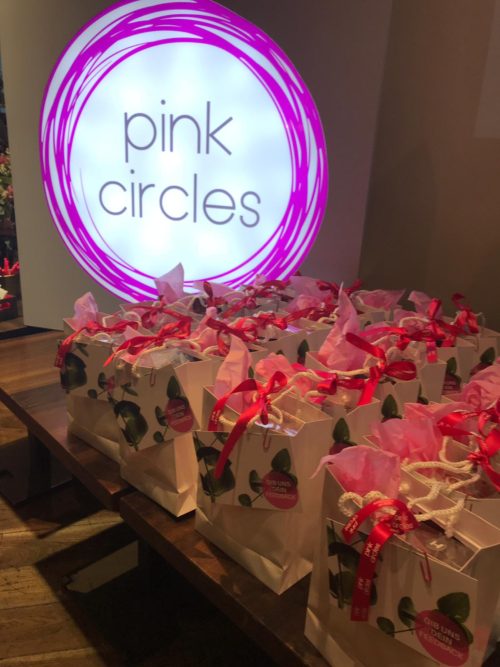 Here is a little update before we go into Christmas Break. On November 13, 2018, we participated at Pink Circle at Hiltl in Zurich.
Once again, we want to thank the lovely ladies of Roche Patient Care, who surprised us with 72 (!) ready made knitted Knockers and two very busy knitters who also handed us a couple of beautiful knockers. What a huge help!
We used the opportunity to present our knitted prosthetics not just to affected women, but also to breast care nurses, doctors and caregivers. We had interesting and fruitful conversations and handed out Flyer and Knockers – of course. And a big thank you to all people involved to make the Pink Circle Event possible so we could present our work to a broader audience.